Virtual Assistants and Virtual Support Professionals:
Do you still have trouble getting enough (or any!) clients?
Have you experienced the 'feast or famine' income problem in your business?
Do you work all hours and still don't make enough money?
Are you still trading your 'hours for dollars'?
Are you wondering why other VAs seems to be more successful than you?
If you answered 'yes' to any of these questions, your business model is broken, and you need to keep reading so you can fix it.
When you first started your business, you probably had that fire and drive and you KNEW you were going to make a go of it. But then reality set in when you realized it wasn't as easy as you thought. Running a business is hard work. But you can set yourself up for success by mastering four simple things… HONEST!
It's time to learn what you don't know!
Earn 50K as a VA:
The Business and Marketing Training Camp for Virtual Assistants
There are four key things that you need to learn how to MASTER in order to run a successful business. And here's the good news … once you learn these four things, you never have to learn them again … you can reuse this information over and over any time you want to, because it's relevant in ANY small business.
What are these mysterious four simple things?
Business Planning
Services and Rates
Getting Clients
Marketing
Once you master the techniques and strategies of these four topics, you can build your business any way you want to, and realize the success you want. And I want to teach them to you!
But here's the catch … just because these four areas are simple, does not mean they are easy to learn. There is a lot of stuff that goes with each of these … it's hard work to get it all together and implemented, but together we can do it.
And I don't want to just teach you the strategies – I want to teach you the techie bits too. This program literally will teach you everything you need to know to move forward with a successful business.
It's HARD WORK – because you may not have all of the answers yet – but I'll help you FIND them. But I promise you, if you do the work – and apply the lessons – and ASK for help when you need it, you will be able to use the material in this class to be ready to go and confidently build your business the way you want it.
Here is the brainy/strategy stuff you will learn how to do:
Build your business model to suit the lifestyle you want to live
Set short term and long term goals, and hold yourself accountable to reach them
Set up the financial end of your business so you make a profit
Plan for support in your business (subcontractors, outsourcing, assistance, coaching) so you can grow it easily when the time comes
Brainstorm new ideas for services offerings and programs
Price your service offerings so you make money and your clients are happy
Package your services easily so you can specialize and become the 'go to expert' in your field
Plan to learn new skills and even change your niche or area of expertise if you want to
Network more effectively with people so they can become clients or strategic partners
Craft your marketing message so your clients know they want to work with you
Position yourself as an expert in your field, so your network (and you!) recognize your value and expertise
Turn a consultation into a sales conversation – and conversion!
and loads more stuff …
And I'll even provide you with lots of resources to help you get where you want to go:
Easy yet complex exercises to help you understand the concepts of each section of the training
Done for you templates and checklists to help you incorporate the new things you learn
Resources and reference sheets to help you build your procedures, systems and more
On demand information for your technical needs (shopping cart? collaborative software? website stuff? Whatever you need for your business, I can get for you!
Marketing planning and strategy tips
Content planning and writing tips for blogging or marketing
How to do the 'math' behind successful networking
and a lot more …
You will learn all of these business and marketing skills and so much more. You will get out of this program what you put into it. I'll even bring in some colleagues of mine who are experts in some of these key areas, so they can share their wealth of knowledge with you too. It's going to be a lot of content and it's going to be so much fun too!
Yep, there will be homework, but you'll be able to work through many exercises easily with my checklists, templates and training tips. I'll teach you what you don't know. And then you'll know it … just like I do!
What would a $50,000 a year work-from-home virtual business help you do?
It could help you do whatever you want, like the practical stuff:
Pay off your mortgage faster
Contribute to the household as much (or more) than your significant other
Ease your stress about money when bills come in the mail
Put your kids through college
Save for your retirement
Help you afford private health insurance
or the fun stuff:
Take a family vacation (or get away without the family!)
Spoil yourself with your favourite toys
'Me' time stuff like regular massages or trips to the spa
Hire a housekeeper or a gardener
Go out for dinner more often
Home renovations! (my favourite!)
Whatever your reason is for wanting to build a successful business, take this opportunity to learn HOW to do that right now.
I grew up with a family business – my parents ran a small business, and when I got out into the workforce I just knew that I was destined to be my own boss. I started my business in 1996 and I haven't gone back to a corporate job since.
I have plenty of experience as a Virtual Assistant, and I still work with clients doing VA work. I have changed niches and industries many times over the years. I have changed my skills and my rates several times over, and I know what is possible for you.
Let me show you the four things that you need to master to build your business exactly the way you want. And if you want to earn more than $50,000, this is a scaleable model and you can easily do that.
JOIN ME for this AMAZING TRAINING CAMP – another session starts in January 2018!
Sign up now!
$897
(payment plan available)

Here are the course details:
In our first module we will talk about general business information – what you need to have in place to get started. If you are in business, you will complete my Business Reporting Kit so you can figure out where you are now, and where you want to go. We'll also cover goal setting and strategy. And finally we talk about Expectations – what you expect, what I expect, and how we communicate to get through the course.

Homework for this module will include brainstorming exercises, organization checklists and general business setup stuff.

Lesson 1 – Business Reporting Kit
Lesson 2 – Goal Setting and Strategy
Module 2 – Business Planning
Business planning is a skill that you need to learn when you run a virtual business, because things are ever-changing and you need to be able to tweak and adjust as necessary in order to remain successful.

In this module we will put together your business plan and do some goal setting so that you can build your business model to suit your life and your lifestyle. Not everyone's is going to be the same, but we'll give you some solid framework to build yours the way you want, and make sure that it will be a money making model for you.Homework for this module will include brainstorming exercises, organization checklists and general business setup stuff.

Lesson 3 – Business Plan
Lesson 4 – Business Models – Income Calculator
Lesson 5 – Doing the Math – Tracking Income and Expenses
Lesson 6 – Setting Financial Goals and Forecasting Revenue
Module 3 – Services and Rates
Your service offerings and rate structure make up the engine behind your business. It is absolutely essential to get this right in order to be successful. So … in this module we do math. Yep. Sorry. But it's fun, I promise, when you see the possibilities that lie before you when you actually know where your money is going to come from.

We will work out packaged rates that you can use to build custom service offerings for your clients.Homework for this module will include analyzing your competitors and trends for your areas of expertise, as well as more math. But then we're pretty much done with the math, I promise. You can do it!

Lesson 7 – Skills Inventory
Lesson 8 – Training and Education
Lesson 9 – Features and Benefits
Lesson 10 – Pricing Your Services
Lesson 11 – Packaging and Specializing Your Services
Module 4 – Finding Clients
Clients! Those wonderful people who are excited and happy to pay us for what we can do for them! They are out there, and we'll help you find them in this module.

We'll set you up with your marketing message and find where the best people you can support are hanging out. You'll learn how to talk to them, and how to talk with them (it's different!). You will learn how many people you actually need to talk to in order to get a client, and how to increase that result easily.And we'll talk about how to start working with people, how to effectively work with them and even how to break up with them too, because that's important. Everything client-related will happen in this module.Homework for this module will include social networking exercises and planning, content writing and planning and much more.

Lesson 12 – Finding Your Best Clients
Lesson 13 – Effective Networking
Lesson 14 – The Sales Conversation
Lesson 15 – Handling Objections
Lesson 16 – Responding to RFPs and Job Postings
Lesson 17 – Contracts, Policies, Procedures and Business Documentation
Marketing is a complex set of skills to learn but once you get the basics down and learn how to effectively do it so that it suits you and your business, you will have much better results from less effort.It all fits together, and we'll teach you how to develop a system that will work for you. We do this module last because you will already have the pieces pulled together from the other modules and now is the time to get it out in front of people.Homework for this module will include list building exercises, email marketing and social networking practice, follow up and lots more detail-y type stuff.

Lesson 18 – The Marketing Cycle
Lesson 19 – Your Marketing Message
Lesson 20 – Marketing Planning and Strategy
Lesson 21 – Copywriting, Blogging, Newsletters
Lesson 22 – Editorial Calendar and Content Creation
Module 6 – Putting It All Together
Now that we have learned all of the components, we have to put it all together. We'll circle back to each module to pull out the work you have done, and we'll assemble it all so you are all set!

Homework for this module will include assessing what you have done so far, making adjustments where necessary, and what your action steps are to move you forward.

Lesson 23 – Putting It All Together
Lesson 24 – Assessment and Adjustment
Lesson 25 – What's Next?
Just six modules – but they are jam-packed with various short lessons each, so you can learn everything in bite-sized pieces!
Because this material was previously taught in a bootcamp type program, we do cover a lot of material in each module, but I've broken it down this time to smaller chunks. But you need to schedule time in your calendar to complete the assignments and implement the skills you learn into your strategy. And you can even submit your homework exercises to me for my feedback!
For each lesson, you will receive a workbook and training material in various forms – audios, videos, demonstrations, checklists, templates and more. Homework exercises will also be provided with each module. All calls will be recorded so you can download them to listen to anytime.
And I haven't even mentioned the support you'll get from me in this program yet.
We will have a private Facebook group so you can post questions and help support each other. You will also get private email access to me as needed, and three private check in calls, to make sure you are moving through the course content well.
Pretty awesome, right? Now I know you want to know the price for this amazing amount of learning and support.
Sign up now!
$897
(payment plan available)

When I started setting up this training, my price point was going to be $1499, but because I know the struggle that some VAs have with cashflow, I wanted to make it affordable for you so I brought it down to this manageable level. Take advantage of this price point now, because when I run this program again next time, it will not be at this price. Take advantage of the payment plan if you like. If you follow the plan, you will be bringing money into your business easily by then anyway.
And you get my money back guarantee. If you attend all of the classes and do all of the lessons and homework, and you are not satisfied with the course material, I am happy to offer you a full refund, up to 30 days after the last session has taken place.
Not sure if this is the program for you?
Feel free to email me at tracey@yourvamentor.com and I'd be happy to answer any questions you may have!
Every established VA should have taken a course like Tracey's course before we even registered our companies. We would have saved a lot of time, money and heartache. I feel that our pride in what we do is only surpassed by our willingness to promote and provide the highest quality of service. And I really feel that what Tracey is doing for virtual assistants will carry our trade to the next level because the ones coming behind us will already be on first base. Kudos, Tracey!
Vickie McPhail
Helping Hands Administrative Services
www.helpinghandsadminsvcs.com
---
Tracey's course was amazing! As a VA who had been in business for 6 months already when I took it, I really enjoyed getting back to basics and learned so much from Tracey! I was able to start implementing Tracey's teachings right away to beef up my business foundation. I would definitely recommend this program to anyone starting in the VA business. I just wish this had been around when I first started mine, it would have saved me a lot of trial and error, not to mention time!
Jennifer Jacobs
Superior Collaborations
www.superiorcollaborations.com
---
It's been a number of years since I have been looking at the whole VA industry. I have been doing courses here, going to webinars, listening to this and that, but I have never really sat down and put things on paper the way you have instructed. Nobody showed me like you did how to sit down and write these things out. You have a direct, step-by-step plan from getting from A to B. And for that I am very thankful.
Beverly Henry
---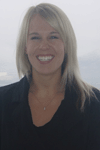 Your VA Mentor is a wonderful tool for all VAs! Not only does Tracey's course explain the step-by-step process to setting up a successful VA business but it's practical and extremely helpful! Tracey is a great teacher and explains everything clearly and thoroughly! I highly recommend taking her course if you want to get your VA business off to a successful start!
Jenna Nash
VA Business Partner
www.vabusinesspartner.com
** Not sure if this program is for you? Schedule a free, no-obligation consultation with me to discuss the program curriculum. www.yourvamentor.com/15-min**
What's my story and why should you want to learn from me?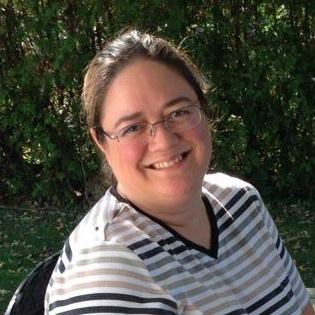 I am Tracey D'Aviero, founder of Your VA Mentor.
I began working from home in 1995. I studied catering management in college and offered consulting services to food and beverage establishments, and specialized in helping them with controllable costs. It was a great service, and I was able to work from home so that I could help as many businesses as I wanted, and still be close to home for my family.
I struggled with finding clients. I struggled with marketing my services. I struggled with getting paid.
It quickly became less fun than I expected. The paying clients were those who had the money to open restaurants (but there were not too many of those near my home, which meant I had to travel to earn money). The local clients didn't think they needed the services I could provide … or worse … they didn't think they could afford my services (and I clearly wasn't showing them my value!).
After 8 years of trying to find my place, I did some soul-searching to figure out what to do with my business. I realized that I could use all of my knowledge and experience in administration, and simply find a better niche of clients to serve … and I did. In the process, I realized that this amazing Virtual Assistant industry existed … and that's what I was!!
I started marketing my business as a VA business, hired business and marketing coaches to teach me what I needed to know about the online world and finding clients, I got very clear on my services and who I could best serve, and I haven't looked back!
I learned these business and marketing skills ONCE, and I have continued to apply them to my changing business over the years. Let me teach you how to do the same thing for yourself.
Tracey gives easy to follow, well thought-out lessons. I don't know how she managed to pack so much material into just 8 weeks. Tracey's knowledge, coupled with her easy-going – straight-forward personality made my decision to become a VA, a very easy one. I recommend this course to everyone who is just getting started in the business, and to anyone considering a career change. Thanks Tracey, you made it very easy for me to learn and I was always looking forward to the next class. I'm just sorry that it was only 8 weeks.
Jen Shea
JenSheaVA.com
---
When we put together one of our high level training programs for our students, we knew that in order for our clients to grow their businesses, they need to really understand the importance of getting support in various ways.
We asked Tracey (who was our own VA at the time) to teach the support and technical pieces of our program, and we are very glad that we did. Throughout the program, our clients got the information, resources and support from Tracey that they needed without feeling overwhelmed, and they were able to better understand that part of their businesses. Tracey is an easy-going teacher and she shares her wealth of knowledge about being a virtual professional freely.
Paige Stapleton and Brian Stark
Suzanne Evans Coaching
---
Tracey will save you countless hours and point you down the path to success right out of the gate. Your VA Mentor provides an extra advantage to established VAs who have been in business a year or two, and just want to make sure they have a solid business foundation to grow from. Tracey has a natural gift for teaching and is so giving and willing to share her knowledge, and the real-world experience she has gained through years of running her own successful VA business.
Terri Lowe
Brand Talk Marketing
www.brandtalkmarketing.com
Sign up now!
$897

It should be a no-brainer. If you are not experiencing the kind of success you want (*and need) in your business right now, but if you are still not sure if this program is right for you, please email me to schedule a phone call and we can discuss it tracey (at ) yourvamentor (dot) com. I'll be happy to speak with you.
And if we talk and I don't think it's right for you at this time, trust me, I won't tell you that I think it is. The program is for VAs (or wannabe VAs) who just aren't sure how to pull it all together to build a really great business. You have to want to take action, and take the lessons and homework seriously in order to get the benefits of the course. Let's get started!