Who Is Your VA Mentor?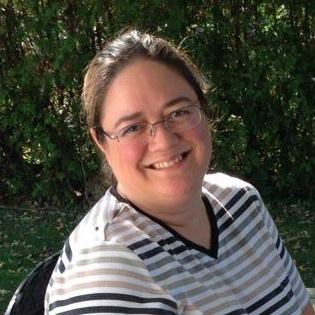 I am Tracey D'Aviero – Your VA Mentor! This brand of mine is a project that lived in my head for some time before I got the courage and support to launch it.
I 'officially' began my VA business in 2005 (though I have been working from home full-time since 1996!). You can read about the journey I took to get here further down the page, but suffice it say I took the long and difficult way to get where I am today!
As I made my way through the phases of my business from 2005 until now, I have always thought that I would love to put together some sort of information that would be helpful to other VAs, so that they might get here faster than I did, along a smoother road. I am a very big advocate of the Virtual Assistant industry and it is my firm belief that if someone wants to work from home, they should be able to do so (and to earn a great living doing it!)
Your VA Mentor is an exciting part of my business (I also still do my own VA work!), and I am very proud of it. I know that my students and clients learn tips and tricks that I did not have access to when I was getting set up, and I also love to share my extensive knowledge with them by mentoring them and inspiring them to build the business of their dreams!
On the personal side, I live in Osgoode (Ottawa), Ontario, Canada with my husband Tony and our son Owen. I still love the hospitality industry. Tony is a chef and Owen is in college to become a chef. We all love to cook and we spend a lot of our time entertaining friends and family. I am an avid Ottawa Senators fan and in my spare time I can be found watching hockey games, or pursuing many volunteer opportunities in my community.
Why Do I Train, Mentor and Coach Virtual Assistants?
There are so many training programs out there for Virtual Assistants, and I have taken many of them. You will see from my resources that I am an avid supporter of many VA associations and programs. But the one thing I still have never found was a 'from the ground up' class of advice and support that many new VAs need. I get requests for mentoring and information all the time and I have finally put it all together for you!
I have put together a great team of VAs, new and experienced, that help me take care of Your VA Mentor. One of the things that I know is that I don't know everything, and it's very important for me to be able to give you the most up to date information in the easiest format possible, so I will rely on my team members to fill in the gaps to ensure that you get the best experience possible!
Of course, as I have grown, so has Your VA Mentor. Now I offer much more than just 'starting off' advice. I also offer advanced training programs to help more seasoned VAs build their businesses and specialize their services. I also offer private mentoring so I can work one-on-one with VAs to help them achieve bigger things, sooner!
How I Got Here … The Long Way!
I went back to school when I was 24, after being in the workforce for several years (in administrative roles), to get back into the hospitality industry.
I was fortunate to get involved with a growing restaurant chain, and I went quickly from prep cook to kitchen manager. I migrated back into the administrative area of the restaurant, and in 1996 I left my apron behind and started a consulting business, as a Food and Beverage Consultant.
I worked as a consultant for the next several years and eventually worked solely with that same restaurant chain, through their head office, but from my home office. We opened nine restaurants and my position was to set up systems and procedures for staff training and food and beverage menus. I also did financial analysis and reporting for each store.
In 2005, I left that chain and was back out on my own. I found it difficult to get good clients in that industry, based on the services I wanted to provide. I found it even harder to find good paying clients! I started doing research online to figure out how I could use my skills to work with people who would value my services – and pay me well for them! – and lo and behold I found the VA industry. (I wish I remembered the keywords I used back then!)
I dove in head first and before I knew it I came to realize that I had actually been operating as a Virtual Assistant for almost my entire career. I have been working from home and communicating with clients mainly via email since early 1997.
Ever since then I have been a huge advocate of the Virtual Assistant industry, and Your VA Mentor is a part of that.
Thanks for being here. I hope you will find something that might help you in your business!
~ Tracey D'Aviero (it's pronounced dah-vee-AIR'-oh, just like it's spelled!)
I was recently interviewed by Lorree Appleby of Appleby Virtual Office Solutions about why I love what I do – listen to that interview here!