Free Classes
Looking for some free resources? Check out The Basics: http://www.yourvamentor.com/the-basics/
---
Note: I am moving my online purchase system this month (October/November 2017) and as such some of my products are offline. Please inquire if you are interested in something that does not have an active purchase link. Thanks!
Training Programs
Getting Started as a Virtual Assistant: 8 Simple Steps to Success as a VA (Self Study Program) $297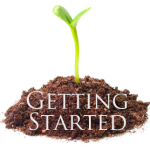 Are you thinking about becoming a VA, or do you have a new VA business that is just not thriving?
The Getting Started self-study program will take you through  the steps you need to build a solid foundation for your business.
We will teach you about how pick your services, how to price them, and how to find clients. And we'll teach you the basics of business planning and strategy, networking and marketing and loads more tips, tools and resources. Stay tuned to Your VA Mentor for more info!
And because it's a self-paced study program you can start right away and go at your own pace!
Visit www.GetStartedVA.com for more information about the program, and to register.
---
Earn 50K As a VA: The Business and Marketing Bootcamp for Virtual Assistants $897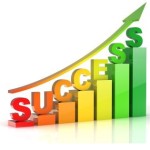 Build your VA business the way you want it – and make the revenue you deserve.
This live group bootcamp program takes you through four key areas – Business Planning, Services & Rates, Finding Clients and Marketing – in 24 bite sized lessons and group support – so you can get a solid foundation in place for growth and success.
The next live session of this program is in January 2018 – registration is open now!
Visit www.50KVABiz.com for more information about the program, and to register.
---
Tips and Tools for Virtual Assistants VA Business Marketing Package $29
This event featured 10 interviews with expert Virtual Assistants. Your VA Biz Marketing package contains all 10 audios and Executive Summaries for each call, along with plenty of resources to help you market your VA business. Read more here.
---
Select Your Target Market Self Study Program $49
In order to get your business off on the right path to success, you need to be very aware of who you are marketing to. This means that you need to know your Target Market. This four week ecourse will take you through the steps you need to take to find your target market. Read more here.
---
Finding Clients Online Self Study Program $49
Okay, so you know who you want to work with … so, where are they? Knowing who you want to work with is not enough to have clients banging down your door. 'If you build it, they will come.' does not work in the business world. This three week ecourse will help you know which places to look for your potential clients online (and offline too!). Read more here.
---