Virtual Assistants, Virtual Professionals, Executive/Administrative Assistants:
Are you considering a career as a Virtual Assistant or Virtual Professional?
Wondering how to get started?
New to the virtual world, and not quite sure how to find clients?
In business already, but struggling to build or grow?
You have come to the right place!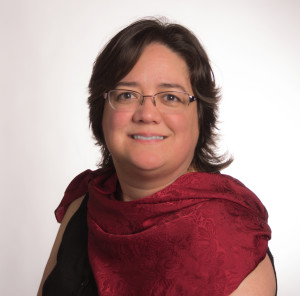 My name is Tracey D'Aviero, and I am a veteran Virtual Assistant and owner of Your VA Mentor.
I got started as a Virtual Assistant quite by accident (like many VAs). I began working from home in 1996 so that I could be my own boss and work at what I loved to do. I started out with a great idea of what I wanted to do, and over the years found good clients to work with. Unfortunately, without any formal marketing training, I struggled to keep my pipeline of potential clients full, and I started to take work at reduced rates and providing services that the clients needed, but that I didn't love … just to keep money coming in the door.
Sound familiar?
My business had morphed into something that I didn't enjoy anymore … and it made me stop and think that there must be a better way. I started to use the Internet to find better opportunities. In doing so, I discovered the Virtual Assistant industry. I realized that there were many people who did similar work as I did, but they were doing it on a much more virtual level than I was … working with clients worldwide.
This made sense to me … so I looked at my business again … in fact, I went back to the drawing board! I started working with marketing coaches who taught me how to build my foundation of my business … to focus on my service offerings and how to find the people I really wanted to work with.
The whole look of my business changed, and it was so exciting! I took training in some new specialties, I started networking with the industry that I wanted to work with, and my business started to build … quickly! I have been working by referral only for several years, and I am now working with great clients all over North America, specializing in Internet marketing and Virtual Event management.
I love my business again! I love what I do each day, I love who I work with, and I love that I am able to enjoy my family and my life because I have a good solid foundation in place for my business that allows me to do that.
And now, I want to help you do the same thing.
I can help you:
get that solid foundation in place
focus on what it is you love to do
figure out who you can best support
so you can build your business to wherever you want it to be.
How can I support you? There are all kinds of ways!
Free Information
You can get free information from some of the teleclasses I have held here, and loads more free tips and information on my blog here.
Virtual Assistant Business & Marketing Training
Need to learn more? I have many ways to help you learn what it is you need to know to run a successful business. See all of my current training options here.
If you are just getting started, go here for a quick free training on what you need to know. Or you can take part in my self study Getting Started program here.
And be sure to pick up a copy of my free ebook Getting Started as a VA here.
If you have your business already set up, but you aren't earning what you want, you may be interested in one of my advanced classes Earn 50K As a VA live group is coming in January 2018.
Private Coaching & Support
If you want to work directly with me – Tracey D'Aviero, there are also several different ways to do that.
Private Coaching options come in a number of different methods, and are suited for every budget. You can have me assess your business and offer you advice, you can ask questions & get answers, you can get accountability to help you keep your own plans on target, and much more.
See my coaching services for options and more details on the different levels of support I can offer you.