Are you:
interested in being a Virtual Assistant but don't know where to start?
already in business but struggling to find clients?
responding to RFP after RFP and not getting any results?
wondering how to leave your corporate job to become a VA full time?
spending hours trying to 'get it all set up' so you can get out there?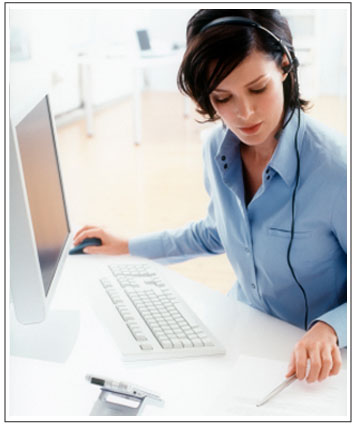 New to the VA world?
The Virtual Assistant business is an up and coming industry, and it's a career change that many people are choosing as an alternative to working in a corporate job.
If you have administrative experience, are self-motivated, and want to be in control of your schedule, your income and your daily task list, being a Virtual Assistant could be for you!
Picture this.
You work only with clients that you love. You only perform tasks that you love. You get to help people who really appreciate you. You decide when you want to work. You can work your schedule around your family or personal commitments (like your kids school field trips!) You decide what your get paid. You are in control.
Sound good? Of course it does!
Okay … so it sounds good, yes, but being a Virtual Assistant means that you need to run and market your own business.
If you are already in business but not getting clients, you already know that it's hard work to put yourself out there.
I know when I first started, I just hung out my shingle and thought the clients would come running.
They didn't.
There were a lot of obstacles that I had to go in, over and around in order to build the successful business that I have today.
As I look back, it's so clear that there were a lot of things I should have done when I got started, to build a successful business.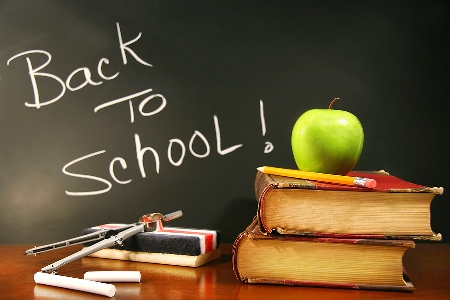 So, now I want to share my step by step system with you … so you can get there faster. So you have your business plan, your services, your rates, your marketing strategy and your networking all organized so that you know where to find your clients, and so that they will want to work with you.
It's not hard to do, but there are a lot of things to know and do … let me teach them to you in just eight steps, so you can start getting clients and building your business.
Getting Started as a VA – Self Study Summer Special
$297
(or payment in 2 installments)

You will learn:
how to easily set your rates and service offerings
how to figure out your specialized services
how to find and sign the clients you want to work with
how to put a plan in place for your marketing that saves you time and energy
how to successfully connect with your ideal clients and their colleagues
how to build a solid foundation for your business so you can earn what you want
how to get your web presence established easily so you can get 'out there'
and so much more…!
We will cover all the basics that you need to set up a successful VA business, and to get those clients coming in! And you can tune in to the lessons virtually of course, so you can learn on your own schedule!
YES! With the proper foundation and strategies in place, you can:
build a successful business easily

earn unlimited revenue

work on your own schedule

fit your work life around your family life

work virtually from anywhere in the world
Here is the course syllabus:
Introduction: Turning Your Dreams Into Reality – An Honest Look at Starting a VA Business
Lesson One: Be Brilliant at the Basics
Business planning is a skill that you need to learn when you run a virtual business, because things are ever-changing and you need to be able to tweak and adjust as necessary in order to remain successful.
In this module we will put together your business plan and do some goal setting so that you can build your business model to suit your life and your lifestyle. Not everyone's is going to be the same, but we'll give you some solid framework to build yours the way you want, and make sure that it will be a money making model for you.
Lesson Two: Balls in the Air
Getting and staying organized is a big part of virtual work. When you work with more than one client, things can get busy very quickly. Priorities are important.
In this module, we will talk about how to manage work for multiple clients, how to collaborate online with them and how to keep it all organized so you maximize your non-billable time.
Lesson Three: Seriously, What Do You Do?
What services to offer clients can be a sticking point that stops many VAs in their tracks. The notion that you have to learn skills to become a VA is not something I believe in and that's what I'll teach you in this class! There are lots of clients that need what you know right now.
In this module, we talk about starting with what you know – and you know a lot more than you think! We'll decide what you can do best, and who you can do it for, as we cover your service offering and your targeted clients.
Lesson Four: Connections That Count
The online world can be a scary place when you've only sat at a desk before. Where do you go to find people? What do you say to them? Getting clients online is simple but taming the Internet Marketing piece of your business is challenging if you don't know how to do it.
In this module, we talk about everything online. What you need, what you don't need, and what to say. How to get your website up quickly and easily, where you need to be on social media. And what your marketing message should be saying so that people hear you.
Lesson Five: Virtual High Fives!
A whole module on finding clients! Why? Because it's the hardest thing to do. But it doesn't have to be! You just need to learn how to do it effectively.
In this module we will talk about your marketing message, and your strategy for networking and finding clients. We will learn about how to have a sales conversation and how to get people to work with you. It takes a strategy and goals, and now's the time we put it all into action.
Lesson Six: Moving and Shaking
This week we put it all together and we go through your plans. We make sure you have all of the answers you need to start connecting with potential clients. Book your private call with me to practice a sales conversation and we will start your action plan!
Lesson Seven: What Is Your Next Step?
This week we will review what you have learned and wrap up the program and send you on your way!
In addition to teaching you about each of these parts in detail, you will also receive templates for every part that you need … from your business plan, goal setting, website setup, content creation, all the way to your client contract, so you will have all the resources you need to plan your business and sign clients.
And to help you process the information and stay on track, you will also get a private call with me during the course of the program.
What are you waiting for? Register now!
Getting Started as a VA – Self Study Summer Special
$297
(or pay in 2 installments)

Lesson format
The lessons are provided in a self study module. You progress at your own pace. There is a teaching lesson and workbook for each lesson, along with homework for each module (you can't just learn it, you have to DO it!), and resources to support what you have learned. You will get:
8 teaching modules (60+ minutes each) – everything you need to learn to set up or build your business
downloadable mp3s of each call to listen to over and over again
downloads of all support materials including class workbooks, documents and resources
access to a private Facebook group for support during the program
a private strategy sessions with Tracey to help you stay on track and to implement what you have learned
If you are serious about getting your VA business moving and really being able to live the life you want, register now!
$297

---
Not sure if this is the program for you?
Feel free to email me at tracey@yourvamentor.com and I'd be happy to answer any questions you may have!

Every established VA should have taken a course like Tracey's Getting Started course before we even registered our companies. We would have saved a lot of time, money and heartache. I feel that our pride in what we do is only surpassed by our willingness to promote and provide the highest quality of service. And I really feel that what Tracey is doing for new virtual assistants will carry our trade to the next level because the ones coming behind us will already be on first base. Kudos, Tracey!Vickie McPhail
Helping Hands Administrative Services
www.helpinghandsadminsvcs.com



Tracey's Getting Started as a VA course was amazing! As a VA who had been in business for 6 months already when I took it, I really enjoyed getting back to basics and learned so much from Tracey! I was able to start implementing Tracey's teachings right away to beef up my business foundation. I would definitely recommend this program to anyone starting out in their VA business. I just wish this had been around when I first started mine, it would have saved me a lot of trial and error, not to mention time!

Jennifer Jacobs
Superior Collaborations
www.superiorcollaborations.com
It's been a number of years since I have been looking at the whole VA industry. I have been doing courses here, going to webinars, listening to this and that, but I have never really sat down and put things on paper the way you have instructed. Nobody showed me like you did how to sit down and write these things out. You have a direct, step-by-step plan from getting from A to B. And for that I am very thankful.
Beverly Henry


Your VA Mentor is a wonderful tool for all VAs! Not only does Tracey's Getting Started course explain the step-by-step process to setting up a successful VA business but it's practical and extremely helpful! Tracey is a great teacher and explains everything clearly and thoroughly! I highly recommend taking her course if you want to get your VA business off to a successful start!Jenna Nash
VA Business Partner
www.vabusinesspartner.com
** Not sure if this program is for you? Schedule a free, no-obligation consultation with me to discuss the program curriculum. www.yourvamentor.com/15-min**
What's my story and why should you want to learn from me?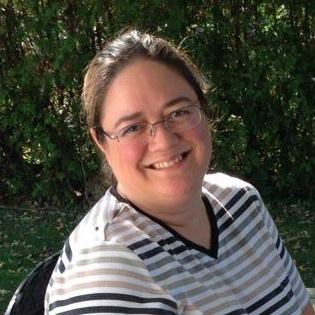 I am Tracey D'Aviero, founder of Your VA Mentor.
I began working from home in 1995. I studied catering management in college and offered consulting services to food and beverage establishments, and specialized in helping them with controllable costs. It was a great service, and I was able to work from home so that I could help as many businesses as I wanted, and still be close to home for my family.
I struggled with finding clients. I struggled with marketing my services. I struggled with getting paid.
It quickly became less fun than I expected. The paying clients were those who had the money to open restaurants (but there were not too many of those near my home, which meant I had to travel to earn money). The local clients didn't think they needed the services I could provide … or worse … they didn't think they could afford my services (and I clearly wasn't showing them my value!).
After 8 years of trying to find my place, I did some soul-searching to figure out what to do with my business. I realized that I could use all of my knowledge and experience in administration, and simply find a better niche of clients to serve … and I did. In the process, I realized that this amazing Virtual Assistant industry existed … and that's what I was!!
I started marketing my business as a VA business, hired business and marketing coaches to teach me what I needed to know about the online world and finding clients, I got very clear on my services and who I could best serve, and I haven't looked back!
I learned these business and marketing skills ONCE, and I have continued to apply them to my changing business over the years. Let me teach you how to do the same thing for yourself.

Getting Started as a VA is just what I was looking for to get started as a Virtual Assistant. Tracey gives easy to follow, well thought-out lessons. I don't know how she managed to pack so much material into just 8 weeks. Tracey's knowledge, coupled with her easy-going – straight-forward personality made my decision to become a VA, a very easy one. I recommend this course to everyone who is just getting started in the business, and to anyone considering a career change. Thanks Tracey, you made it very easy for me to learn and I was always looking forward to the next class. I'm just sorry that it was only 8 weeks.
Jen Shea
JenSheaVA.com


When we put together one of our high level training programs for our students, we knew that in order for our clients to grow their businesses, they need to really understand the importance of getting support in various ways.We asked Tracey (who was our own VA at the time) to teach the support and technical pieces of our program, and we are very glad that we did. Throughout the program, our clients got the information, resources and support from Tracey that they needed without feeling overwhelmed, and they were able to better understand that part of their businesses.Tracey is an easy going teacher and she shares her wealth of knowledge about being a virtual professional freely.
Paige Stapleton and Brian Stark
Suzanne Evans Coaching




Getting Started as a VA is the perfect program for new VAs just getting started, or thinking about starting a Virtual Assistant business. Tracey will save you countless hours and point you down the path to success right out of the gate. Your VA Mentor also provides an extra advantage to established VAs who have been in business a year or two, and just want to make sure they have a solid business foundation to grow from. Tracey has a natural gift for teaching and is so giving and willing to share her knowledge, and the real-world experience she has gained through years of running her own successful VA business.

Terri Lowe
Brand Talk Marketing
www.brandtalkmarketing.com